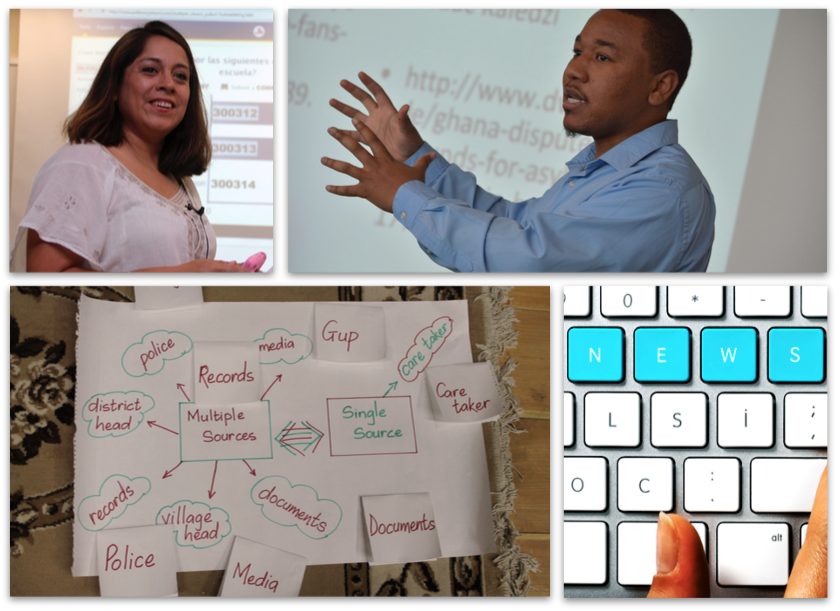 The Stony Brook Model
Stony Brook University's News Literacy curriculum is designed to help students develop critical thinking skills in order to judge the reliability and credibility of information, whether it comes via print, television or the Internet. Students learn to distinguish journalism from other kinds of information, and analyze the evidence and sources in news reports.
Below, we offer several online training options. We also offer, by request, in-person professional development workshops. In addition, we welcome middle school and high school teachers to Stony Brook's campus for our annual summer academy.
For more information about face-to-face training, contact newsliteracy@stonybrook.edu.   
(Note: Please register or sign in in order to access all of the materials)
---
Online Training
We offer a number of options for newcomers to veterans of News Literacy education. See the following options below:
Get Immersed
Our full undergrad News Literacy course has been adapted into an online class on Coursera — Making Sense of the News. Its collection of video lessons and online assessments will take you through our entire course and provide a certificate of completion from the platform for a small fee.
Get a Condensed Overview
GetNewsSmartTM: View a multimedia "coursebook" that leads you through the basics of the Stony Brook model of News Literacy. See the model at work — view videos and case studies from teachers who are using our materials.
In-Person Workshops