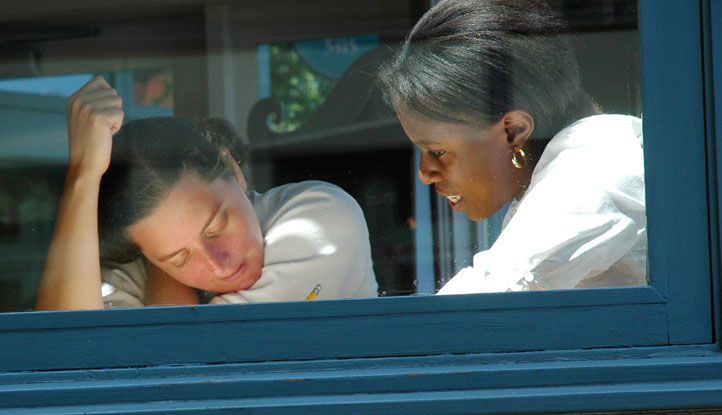 This Digital Resource Center is all about sharing the accumulating wisdom and materials of the News Literacy teaching community, which works to strengthen democracy by teaching students to pluck reliable information from the daily media tsunami.
With funding from the McCormick and MacArthur Foundations, the Center for News Literacy at Stony Brook has built a feed of fresh materials, a searchable archive of past materials, a semiprivate forum for professional discussions, a publishing platform, a teacher-training course and a new course-development template. All of that is available to registered users via smartphone, tablet, laptop or PC.
FRESHNESS
An apt example ripped from the headlines is the oxygen of a good classroom activity or lesson. You'll find new examples here every week of the academic year, all easy to download and use.
COLLEGIALITY
You'll notice the Digital Resource Center devotes a lot of space to teacher voices and user comments. Here's why: Every summer, we rediscover News Literacy through the fresh eyes of participants in our Summer Institutes for News Literacy Teachers. New teachers absorb core concepts we have taught to thousands of students and show us new ways to explain and understand them. 
Every News Literacy teacher can share that feeling of rediscovery, we hope, through the Digital Resource Center's online forums.
CUSTOMIZATION
We know how important relevance is, so we designed this Digital Resource Center to help teachers find materials best suited to their students' grade level and region.
You can also search by topic and dozens of other terms. Powerful searches will fetch the right bits of the archive for each user. Registered users save time by customizing their personal dashboard.
DEPTH
The Digital Resource Center archive grows each day as staff and users update and add to it. We started with more than a terabyte of News Literacy materials built at Stony Brook University as we taught our first 10,000 undergraduates. All of those examples are available to registered users.
In addition, more than 170 teachers, representing all grade levels, contributed News Literacy lesson plans they built during News Literacy Summer Institutes for Teachers held in Stony Brook, Chicago and Hong Kong. As active members of the community, those trained teachers continue to share materials for classroom use.
Other organizations that share our focus on news consumer protection have contributed material and have been invited to build custom pages in the Digital Resource Center.
PERSONAL GROWTH
At first, you might find the perfect video or a novel class activity in the Digital Resource Center. But you just might find you can substitute News Literacy for tired parts of an existing course. Teachers who do will find everything they need, from draft course proposals with supporting documents to sample syllabi, tests, ready-to-use lectures and weekly class lesson plans. We're not saying you have to do it our way. Rather, we think of ourselves as the rhythm section, laying down a structure that will let creative teachers improvise.
And if you want to see how others teach the material, we have a full library of classroom videos. If you'd like to take the online teacher training course used in the Summer Institutes, you'll find that here, too. Or, if you have time, sign up here for one of our Summer Institutes.